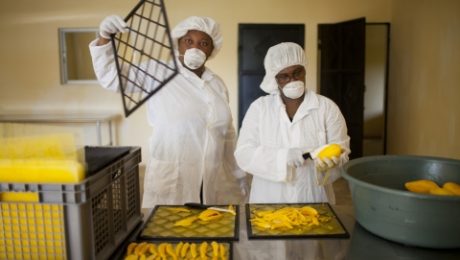 First step – research and analyzing
You need to identify the uniqueness of the physical place you live in because each country and its unique crops are solely for it and you must research and identify those special fruits or vegetables and other special raw materials that exist in your country and you can use them to produce fine food.
Many times because you are used to the place where you live and you take everything for granted then you do not notice the many treasures that exist in your country that even if they are not especially loved by you or the rest of your people they can be gold for other countries who crave such products.
Since it is not certain that you will know the potential that is always around to consult an outside company that will help you conduct a comprehensive data survey and find the point where you can focus and invest. Our company helps you find the industrial solution in your country and also helps you build a step-by-step plan to set up a food factory in your country … As we have said, everything must start collecting data of what exists and what can be prepared and who can sell it.
Many times you will find that the potential food that can be produced in your country can be especially good for exporting even more than for local consumption … For example in Israel there is a problem on the beaches that spring and summer are filled with jellyfish … These jellyfish are harmful to bathing in the sea they sting them and cause injury The Israelis discovered that instead of complaining about these jellyfish, they can pick them up and sell them to countries in the Far East Asia where they prepare delicacies from jellyfish and they crave for them! Thus a sea product that was a curse in one place has become a great blessing elsewhere and all parties are profiting. Equally, Africans who are very accustomed to tropical fruits do not sometimes understand why people are so enthusiastic about banana, and while some see bananas as plain and simple food in Europe, they are considered prestigious and healthy food, and the English are willing to pay a lot of money for quality bananas.
So, as we said, you have to identify such surprising market opportunities, which is a very difficult task to do alone, and for you to be very helpful in dealing with a professional consulting firm in the field like us.
Second step- building the factory
After the stage of research and data collection you can begins with preparing a construction close area for the plant area. It must be a closed building which can meet the conditions of hygiene at a particularly high level as any modern industrial kitchen.
Our company offers the construction of prefabricated buildings at very good prices and at very fast installation time.
Third step- purchasing food processing machines
Once you have set up a proper and large proper factory, you can purchase food processing machines that you have decided after the first step in which you understand the main product you are going to process.
fourth step- Installation and training
Now the time arrived for installation of the machines on the plant grounds, together with the training of the local staff. There must be an installation team and expert advice that will accompany the project closely and on a daily basis. In the food industry the machines in the factory must be maintained to the best of the best, and this requires a food machinery engineer to work full time in the plant. The training is very important in order to educate and teach the locals how to operate the plant since the day will come and they will have to take care of everything. Such training must be interpreted for at least 3 years in a case that there are no locals with prior knowledge of food production. In a situations where the local staff is highly experienced in food processing so only one year training will be enough.
fifth step – developing new products
The supervision of the products and the research aiming to learn to produce other new products is very important for you to grow in the business and to be able to catch up in the developing market to export.
sixth step – improvement
See how to improve the efficiency of the plant by attaching or lowering machinery and personnel. You also need to upgrade the level of security and factory supervision by using smart technology that helps to optimize your work.
We are pleased that you have read this article and thought about how to set up a factory to produce food. We are with you all along and we will help you establish a factory with all that you need from A to Z .